search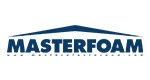 Standard foams
---
Description
The perfect floor underlayment. EPE foam is an ideal soulution to protect your laminate or deisgned floor.

Store protected against rain

Store protected against atmospheric exposure, especially sun-radiation and other heat sources

Available in different colours

Logo and private label option

Read the technical
Thickness: 0,6mm-20mm
Width: 1000-2400mm
Length: 10-700m
Density:  16-110kg/m³
LDPE bags,
On pallet
In boxes
Private labelling
Tailor made products
Technical assistance
Should you need some technical information, please do not hesitate to contact us!
Need some technical help
close